Visit our brewery
Discover the rich history of our brewery on an interactive tour, followed by a tasting of some of our beers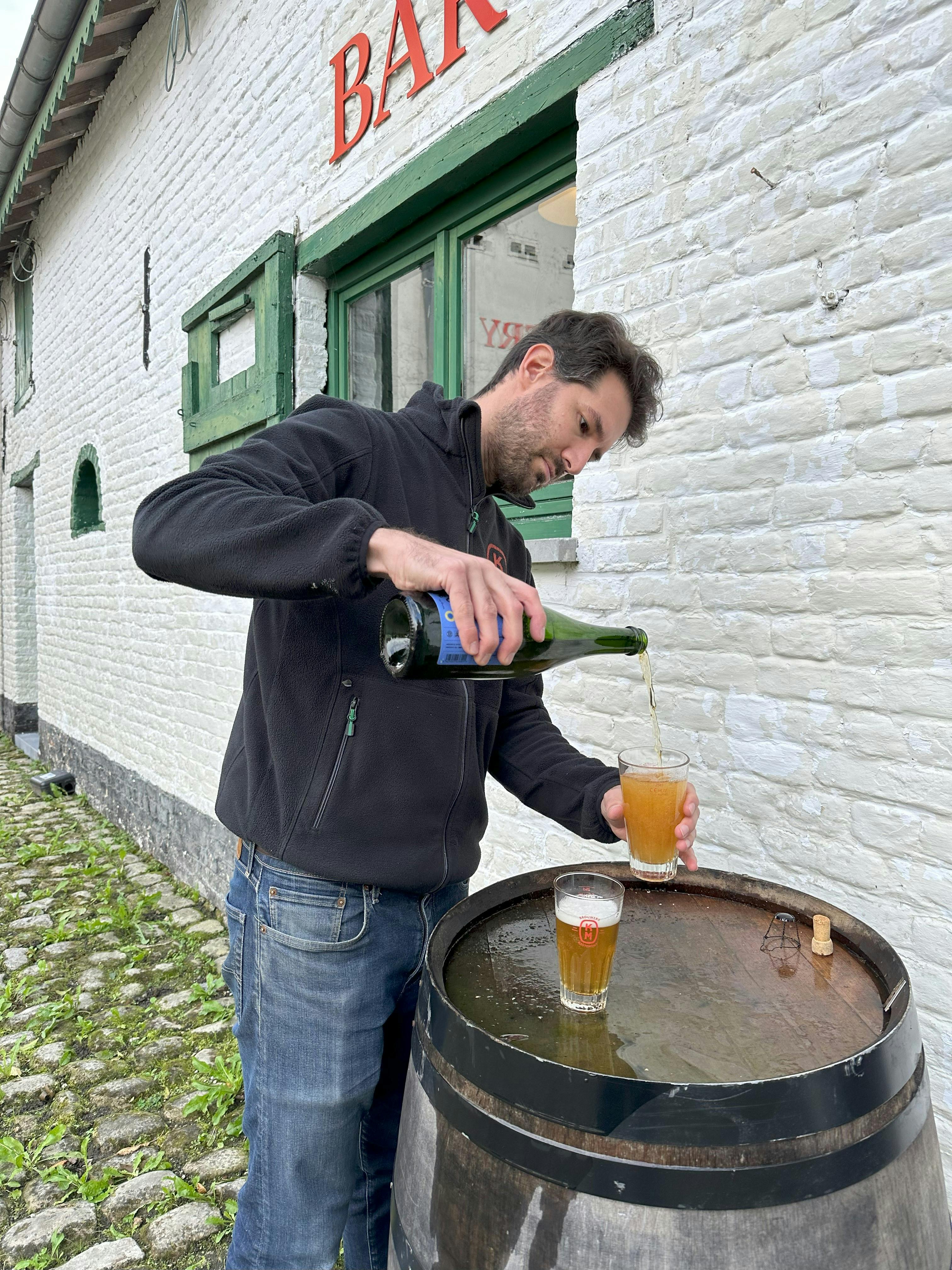 Live the story of the former Brewery Goossens and the current Brewery Kestemont in Pede
Join us on a tour of the brewery and its history, starting from the former farm, malting house and brewery Goossens, over to the current Brewery Kestemont, and the beers which are brewed here today. After the tour you can quench your thirst with some of our delicious brews, which you, obviously, can also purchase to enjoy some more at home. During the tasting you will get familiar with an old lambic, an old geuze, and a fruit lambic in tasting glasses.
When? Every Friday and Saturday at 2 pm
Price? € 13,50 per person
Language? Dutch or English, depending on the group
Of course, you are most welcome to come by without taking the tour. Put your feet up on our cozy sun filled terrace and enjoy one of our many beers, a small bite to eat, and let the peace and quiet of the Pajottenland sink in. There are several great hiking trails and bike routes definitely worth seeing, where you can discover the natural beaty of our beloved region. A brand new jungle jim will entertain the smallest amongst us while you sip your well deserved beer. Open every Friday and Saturday between 1pm and 8pm.
Can't wait to visit our brewery ?